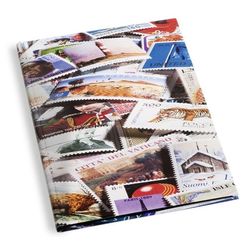 Stockbook - Lighthouse "Basic Stamps" - Clear Strips - Black Pages
Condition
Price
Stock
Sorry, this item is sold out!
SKU: RSB-STAMPS-S
Description
Lighthouse Basic Hobby Stock book with stamp motifs on cover. Black pages and 9 clear strips per page
, double interleaving, and leatherette cover (85% natural leather fibers). Size 9" x 12". Designed for the average collector who wishes a full-size stock book at an economical price. Very attractive!
Features:
Black pages
9 Clear strips per page
Double interleaving
Attractive hard cover with stamp motifs
Brand: Lighthouse
---
Related Items