JOIN OUR STAMP CLUB TODAY !
Get 5% discount on every eligible item.
Receive a FREE stamps gift.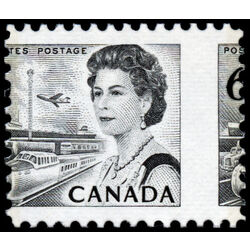 Impressive copy of the 6¢ Queen Elizabeth II definitive (die Ia, GT2 (3mm), LF, ribbed horizontally) from the Centennial issue with a strong perforation shift to right causing most of the "6" facial value to wrongly appear on the right side of the stamp!
Cv. $125.00
Offer ends 2023-06-30
Only 1 in Stock