JOIN OUR STAMP CLUB TODAY !
Get 5% discount on every eligible item.
Receive a FREE stamps gift.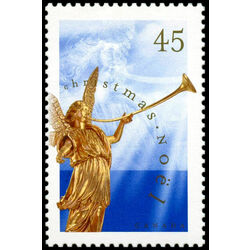 Extremely rare 45¢ angel from the 1998 Christmas issue with perforations of 13.1 x 13.6 all around (no straight edge)! The catalogue estimates that only around 1,000 mint copies exist, explaining its very high value of $500! Since this stamp is required by practically all the albums, it is therefore a must-own for many collectors of mint never hinged stamps!
Cv. $500.00
Offer ends 2023-12-31