JOIN OUR STAMP CLUB TODAY !
Get 5% discount on every eligible item.
Receive a FREE stamps gift.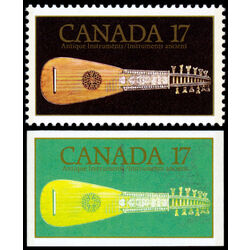 Superbly impressive and very rare imperforated copy of the 1981 Mandora with the brown and most of the magenta colour missing! It is listed in the Unitrade catalogue in a footnote with a very high value of $1,500 for a pair! This copy only has a few traces magenta visible, regular #878 copy included as a reference. What a great stamp to enrich any collection!
Cv. $750.00
Offer ends in 4 days
Only 1 in Stock