JOIN OUR STAMP CLUB TODAY !
Get 5% discount on every eligible item.
Receive a FREE stamps gift.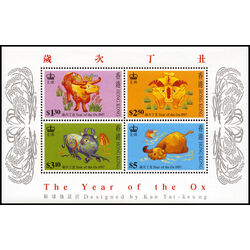 Souvenir sheet from Hong Kong (Scott #783a) commemorating the 1997 Year of the Ox. While it is not strictly speaking a joint issue, it was nevertheless included in the official Canada Post thematic collection for this issue (#74) and is a really nice complement to the Canadian stamp #1630!