JOIN OUR STAMP CLUB TODAY !
Get 5% discount on every eligible item.
Receive a FREE stamps gift.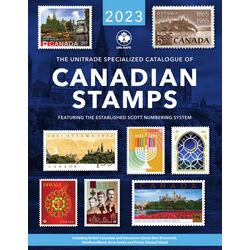 ***Limited edition, SAVE $10 during presale!*** Currently for pre-order only. Will ship as soon as it becomes available. ETA (November). Reserve your copy now! Also, look for our ad on page 4 inside to get a free $10 coupon discount, eligible on one order of $100+ on our store!
Cv. $74.95
Offer ends 2022-11-30