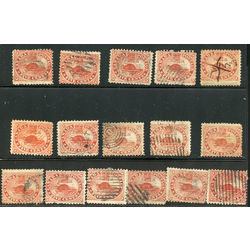 Canada Beaver collection
SKU: COL-CANA-BEA-16
Sorry, this item is sold out!
Description
A collection of sixteen used stamps of the #15 Beavers of 1859 displayed on black cards. All have faults but nice looking stamps. An interesting lot for inspecting for shades, varieties and cancellations.
The attached picture is for illustrative purpose, the stamps vary from one collection to another.